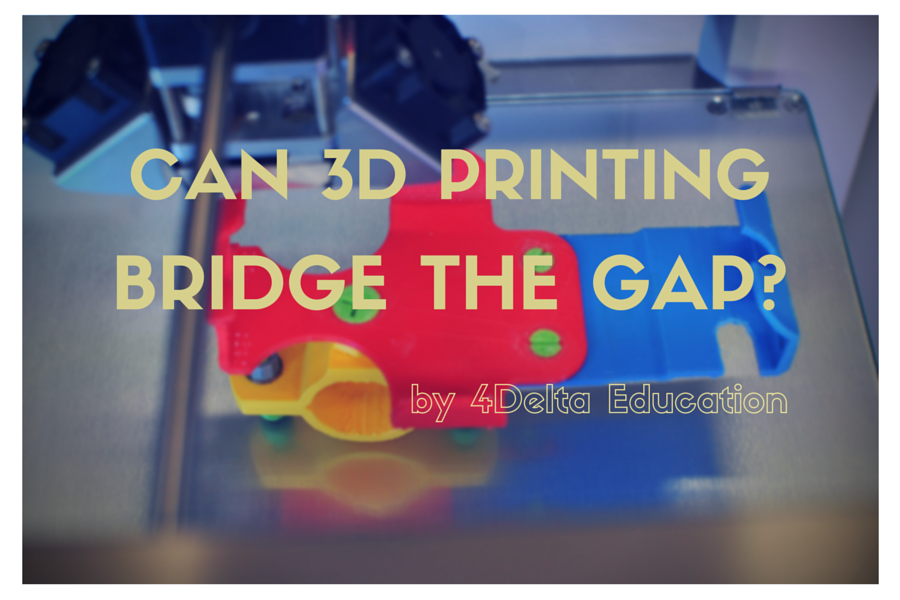 In a time where technological progress is seemingly driven by the digital's world services, 3D printing has brought to both manufacturing and the broader engineering world a much-needed attention.
A pillar of human existence, manufacturing had its heydays enjoyed during the industrial revolution through to the advancement of computers, where in the recent decades an unwelcome trend emerged. Experts are now voicing their fears that the technical skill gap could compromise the UK's £27bn annual stake at the turn of this decade. An opinion paralleled by Sir James Dyson who highlighted that the pool of technology graduates is dangerously limited. A problem not exclusive to the UK, given interdependency of modern globalised societies makes this issue borderless, as indicated by the latest Hays global skill index.
Currently, every segment of our product-making society has either expressed an interest or actually used the advancements brought forward by additive manufacturing. We have seen 3D printing used for underwater projects to deep space projects, from kitchens to hospitals and from research labs to the latest fashion clothing.
I believe that 3D printing has put manufacturing and its affiliate industries such as 3D designers, engineers, computer and materials scientists in the front stage. If we want to intrigue the next generation of engineers, trigger the imagination of future artists, improve the understanding of sustainable making and living, we should educate this skill and mend the gap. If 3D printing is to become the next "must" in one's home, then the individual needs to understand and acquire the confidence of how to get there.

---
At 4DeltaEducation we truly believe that core to all is education. We have created an online training platform for people who want to master the latest vocational technological advances within the world of Engineering. To date, we have created courses in Computer Aided Design and 3D Printing, and we are working on more.